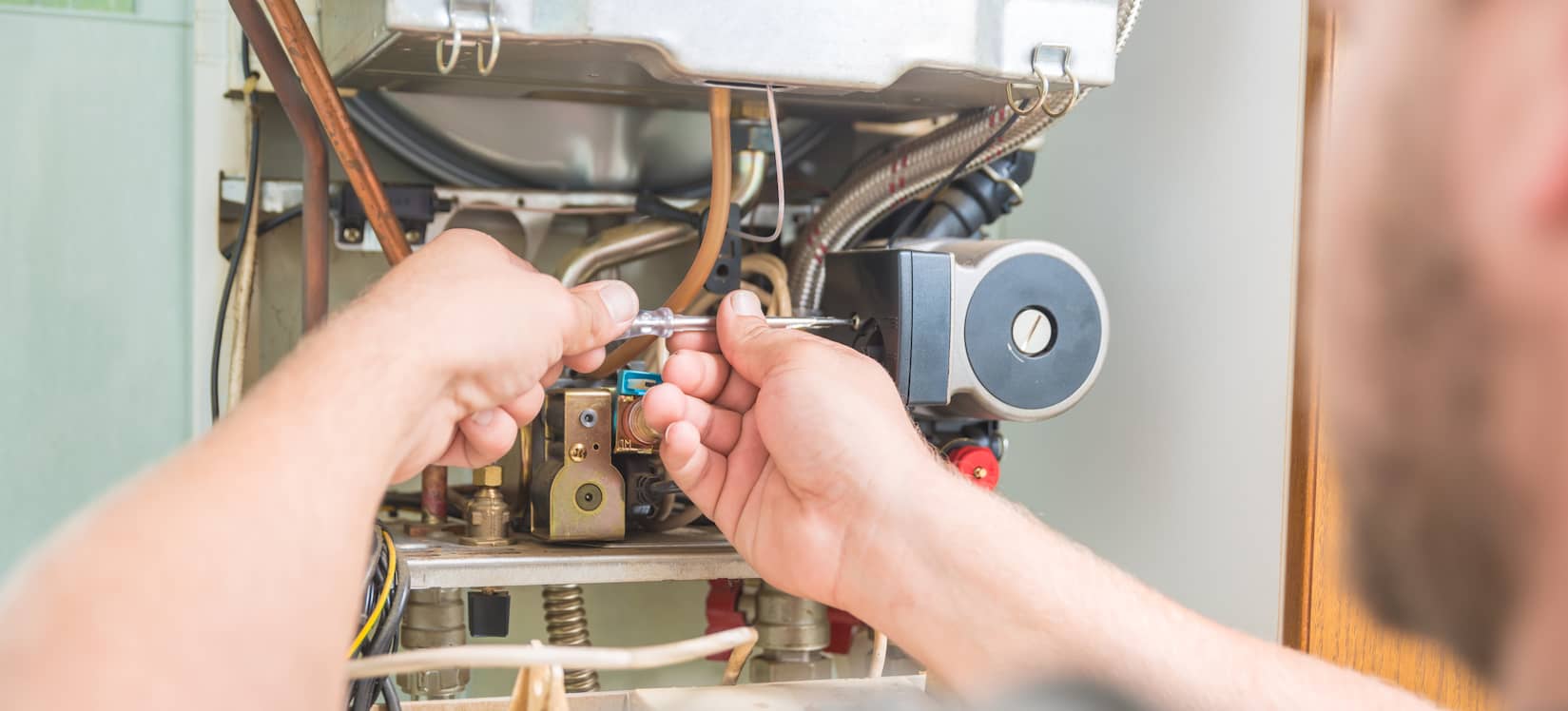 Vaughan Furnace Service
It's no secret how valuable furnaces are to keeping a home warm during the winter months. At Smartcare Home Services, our technicians are highly trained and qualified to fix your furnace problem whether you need a furnace repair, maintenance, or new installation! With our knowledge and expertise on gas, electric, and oil furnaces, we can repair your furnace in no time.
If your furnace has been noisy lately or leaking water, our expert technicians can solve your issues as soon as possible! Smartcare Home Services is the Vaughan furnace contractor you can trust. We specialize in furnace maintenance, repair, and installation services so call us today at 289-272-8144 for an estimate!
Gas and Oil Furnaces
By far the most common furnace type is powered by natural or propane gas. These furnaces are preferred by HVAC technicians and homeowners alike due to their reliability, efficiency, and money saving benefits. At Smartcare Home Services, we specialize in installation, repairs, and maintenance of natural gas, propane, and even oil based furnaces to keep you, your family and guests warm all winter long.
Electric Furnaces
For homeowners that may not have access to a natural gas pipeline, electric furnaces are an excellent alternative to keeping your home at a comfortable temperature during the cold winter months. Though at times an electric furnace can be more expensive to run due to shifting energy costs, with proper maintenance your electric furnace can work just as well as a natural gas furnace! Plus, because there is no gas being pumped into the home, electric furnaces are much safer as you'll never have to worry about gas leaks, carbon monoxide, or gas fires. Speak with an electric furnace expert at Smartcare Home Services to determine the furnace that is right for you!
When you need expert furnace repair, installation, and maintenance services, look no further than the Smartcare Home Services team. With years of experience, training, and knowledge, our Vaughan furnace technicians can help keep your home warm all winter long. We work on all major brands and furnace types and are prepared to handle any job, big or small.